Inner Art Journal is looking for writing that is succinct, clear and honest. We aren't interested in unnecessary emotionality. We often shy away from poems about romance or violence and are more likely to accept a poem that is perceptive than one that is written perfectly but lacks depth.  We feel that good work is an offering of the spirit. Currently we have a preference for tanka but are open to other short forms.  Send us poetry that makes you smile. Consider this an invitation to share your inner art.
Send several poems that you believe will fit our journal.  If you would like to include a few sentences about yourself, we will read them with interest.   Inner Art Journalis granted first electronic rights.  All rights revert to the author after the poem is published.  Please reference Inner Art Journal if you submit the work to other places in the future.
Inner Art Journal publishes intermittently at this time. You are welcome to submit at any time. If we like your work, we will publish it online.  If you have not heard back from us in 2 months, please consider that we have regretfully chosen not to publish your piece.  Ordinarily,  we will try to respond to every submission, but given the realities of life, we need to add this note in consideration of your time.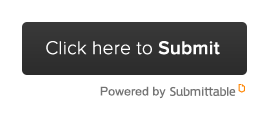 ">